Buildiumの概要
Buildium's property management platform makes it possible for managers of residential and association properties to take complete control of every aspect of their business, including mastering their operations, making their residents feel at home, and taking on new doors. A monthly or annual subscription includes award-winning support from our dedicated customer care team, as well as on-demand help and training.
Buildiumの対象ユーザー
Residential property managers, property managers with mixed portfolios, and managers of community & homeowners associations.
動作環境
クラウド、SaaS、ウェブベース, Android(モバイル), iPhone(モバイル), iPad(モバイル)
提供会社
RealPage
所在地:Richardson (アメリカ)
2015年設立
電話サポート
チャット
Buildiumの料金プラン
最安値プラン:
$50.00/月
Buildiumには無料プランはありませんが、無料トライアルが提供されています。 Buildiumの有料プランは$50.00/月から利用できます。
提供会社
RealPage
所在地:Richardson (アメリカ)
2015年設立
電話サポート
チャット
Buildiumの動画と画像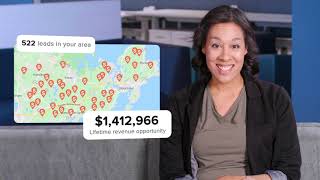 Buildiumの特徴
Webサイト管理
イベント管理
オンライン決済
テナント・ポータル
テナント追跡
ドキュメント管理
ポートフォリオ管理
メンテナンス管理
メンバー・コミュニケーション
メンバー・ディレクトリ
メンバー・データベース
リース契約管理
リース追跡
レポートと統計
レポート/分析
作業発注管理
取引のモニタリング
決済処理
点検管理
物件データベース
空室管理
経理
経費精算
総勘定元帳
請求、インボイス
財務報告
財務管理
財産管理
賃貸追跡
連絡先管理
Siddhartha H.
インドのDirector
認証済みLinkedInユーザー
経理, 51-200の従業員数
ツール使用期間: 2年以上
検討した類似製品:
Best property management assistant!
製品を使ってみた感想: Buildium has helped to share the Rental Owner Statement with the clients, by directly providing them access to it, which allows them to view their rental income details. This software doesn't have much complications as compared to other Property Management software.
良いポイント:
1. Buildium is the one of the best software for Rental and property management accounting 2. It is fast and reliable. 3. It enables convenient emailing.
改善してほしい点:
There are very less limitations to Buildium, it just sometimes, seems quite time consuming.
Keenan C.
アメリカのAccountant
認証済みLinkedInユーザー
不動産, 11-50の従業員数
ツール使用期間: 2年以上
検討した類似製品:
The Best PM Software Solution
製品を使ってみた感想: We have enlarged our client base with Buildium's features thanks to their focus on speed and accuracy with payments, reporting, and accounting ease.
良いポイント:
Online payments are a game-changer. Owner/tenant/HOA access allows each respective person the ability to view important reports and property status in real-time. The property database is completely searchable from anywhere on the site.
改善してほしい点:
The task feature is a bit wanting. It's good for what it is, but dedicated project management or to-do list applications work just as well or better in most cases.
不動産, 2-10の従業員数
ツール使用期間: 2年以上
検討した類似製品:
Professional and Polished
製品を使ってみた感想: When we were choosing which software to partner with, Buildium quickly rose to the top. Today, four years into business, I don't know what we'd do without it. From an accounting perspective, my accounting team has been pleased with the company reporting capabilities. From a management perspective, it allows our smaller firm to look as polished and professional - if not more so - than our larger competitors. It all comes down to how well users work the system. We feel we've gotten into our groove when it comes to onboarding, marketing, maintenance and more. The only thing I wish Buildium would consider is greater training options for those new to the software. That said, I managed to get us started (initially) and train the other users. And whenever we have a question, the support team is always a close phone call away. I would absolutely recommend the software to anyone as the best for ease of use, accounting capabilities and managed growth of the business.
良いポイント:
Ease of use. Tech support available by phone.
改善してほしい点:
User training options at the start of use. Perhaps online classes could be considered?
Barbara F.
アメリカのHOA President
非営利団体運営, 51-200の従業員数
ツール使用期間: 1年以上
ソース:SoftwareAdvice
Poor Customer Service after initial sign on
製品を使ってみた感想: I feel the cost did not meet my expectations. Way to expensive, way to complicated to handle a small (195 owner) HOA. Of course, before purchasing, we were promised that this would answer all our questions and resolve any problems we had with manual record keeping and streamline all our work. It only multiplied our process by 100%.
良いポイント:
Really nothing, it was cloud based, was about the best part.
改善してほしい点:
Poor customer service, homeowners could not get help they were told only the administrator could call for help, I (the administrator)had a difficult time getting answers from my assigned person. Buildium is geared for large management companies that process and handle multiple HOA, it is not user friendly for a small volunteer run HOA with no rentals. Worst problem was the system would add charges automatically and randomly which had to be deleted manually.
Allyson M.
アメリカのAssistant Property Manager
不動産, 2-10の従業員数
ツール使用期間: 1~5か月
検討した類似製品:
A Great Way To keep all of your Property Management needs organized
製品を使ってみた感想: Before we were using Google Drive and kept track of everything with spread sheets. Buildium makes it easier to keep all of your information together in one spot. Buildium is very user friendly. A little confusing at first but once you grasp how they organize everything you will catch on very quickly.
良いポイント:
This app is wonderful and really helps keep the tenants, leases, contact info, maintenance requests, leasing and listing, Property Management, Work Orders, finances everything to do with Property Management all in order. It's a great way to keep your company organized.
改善してほしい点:
I wish that there was a feature that we could have the list of tenants, like with outstanding balances, and when leases are close to being up etc. There's a process, and I wish I could have a list of tenants with the check mark boxes beside them to mark off and keep track of each process. And even when I leave the page, and go else where in Buildium. When I come back to the list it is still the same as when I left it and I don't have to start over. Just so I can keep track of which task and property I've already done for said task. For example: We have leases ending soon, I have to email each owner of each property to see if they want to do a rent increase or move out. This is where I would need my first check list of tenants I need to do this for. Then the next step is to create said rent increase notices or move out notices , this would be the second check list of tenants so that I can mark off and keep track of each step of the process and which tenants I've already completed the rent increase notices/move out notices for. I need this to be able to make separate lists that save even when I leave the page and go else where in Buildium. Right now there is a check box by each tenant, but it's not really designed to keep track of what your doing because when I leave the page and come back my check marks are gone and I have to start over and try to remember which tenants I've already completed the process before. When dealing with tons of tenants this would make my job easier
RealPageからの返信
2 か月前
Hi Allyson, Thanks for your review. I'm happy to see Buildium is helping you keep organized. While we don't currently have a checklist ability for your move-out or renewal process, you should be able to see the information you're looking for by running a Rent Roll report, which shows you most of the information you're looking for. You're also able to run Buildium in multiple tabs or windows at the same time, so you can keep the report open in one window, and navigate to any other page in a separate window. I recommend submitting this as a feature request by selecting the "Suggest a feature" option in the Help & Support menu in your Buildium account. Thanks again! - Charlie W