Ten Thousand Coffeesの概要
Ten Thousand Coffees (10KC) is an enterprise software platform for mentoring, networking and informal talent development experiences that serves 180+ businesses and social impact partners globally.
Our suite of informal development experiences includes mentorship, diversity, equity and inclusion and talent development programming, like virtual onboarding and networking solutions. We work with our clients to implement these solutions and drive their goals in all types of work environments.
Ten Thousand Coffeesの対象ユーザー
Business Unit, HR, Talent, Culture, Diversity, Equity and Inclusion Leaders at enterprise organizations and established SMEs. We also provide programming for Internal Communications teams.
動作環境
クラウド、SaaS、ウェブベース, Mac(デスクトップ), Windows(デスクトップ), Linux(デスクトップ), Chromebook(デスクトップ)
提供会社
Ten Thousand Coffees
電話サポート
チャット
利用可能な国
アメリカ合衆国, イギリス, カナダ, スイス, ドイツ
提供会社
Ten Thousand Coffees
電話サポート
チャット
利用可能な国
アメリカ合衆国, イギリス, カナダ, スイス, ドイツ
Ten Thousand Coffeesの動画と画像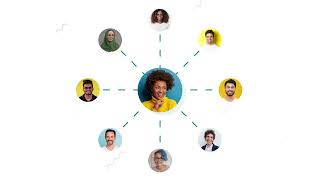 Ten Thousand Coffeesを類似製品と比較する
Ten Thousand Coffeesの特徴
アクションアイテム追跡
アポイントメントのスケジューリング
オリエンテーション・ワークフロー管理
プログラム評価
メンタープログラム管理
メンター/コーチのマッチング
参加者プロフィール
登録、オンボーディング
目標管理
進捗の追跡
Ten Thousand Coffeesの類似SaaS製品一覧
Ten Thousand Coffeesのレビュー
Bridget K.
カナダのTalent Acquisition Manager
認証済みLinkedInユーザー
情報技術、情報サービス, 10,000+の従業員数
ツール使用期間: 1年以上
Great product to enable early career connectivity in a virtual workforce
良いポイント:
Love the automated smart matching and overall automation which saves our early career team time and resources in running a summer intern networking program. Also it is a very user-friendly product with smart nudges and reminders.
改善してほしい点:
Would like to see direct calendar integration and more features on the hub itself.
Ten Thousand Coffeesからの返信
昨年
Thanks for your review, Bridget! Love your ideas, I don't want to ruin the surprise but they are certainly being considered by our Product team ;)
Dan G.
カナダのManager/Advisor
金融サービス, 10,000+の従業員数
ツール使用期間: 1年以上
Amazing Platform
製品を使ってみた感想: This has been a tremendous asset in growing my network within my organization and beyond with my student network. I love the platform and I love learning from people as well sharing my own personal experiences
良いポイント:
The software is easy to use - very user friendly. Innovative with your profile creation and super creative.
改善してほしい点:
I would like to see improvement when matching with someone of they are looking for advice or wanting to give advice based of off their profile selections.
Ten Thousand Coffeesからの返信
昨年
Thanks for your review, Dan! We're so happy that you love our platform - it sounds like you're using it to the fullest! Thanks also for the constructive feedback, we will make sure to pass this on to our Product team, and have your CSM discuss with you in your next meeting to understand what you're looking for!
Jennifer P.
カナダのOutreach Coordinator
教育管理, 10,000+の従業員数
ツール使用期間: 2年以上
Great potential
良いポイント:
The Ten Thousand Coffees program has great potential to create meaningful and impactful networking relationships especially in our virtual world. I am part of a college hub and when used, the students get a lot of great practice networking virtually. The biggest issue is engagement (what isn't though!).
改善してほしい点:
I think an app with a chat/search/push notification of monthly matches/office hours would make the software better utilized amongst student users.
Ten Thousand Coffeesからの返信
昨年
Thanks for your review, Jennifer! We're so glad you love our platform, and will pass your ideas on to our product team!
Carly W.
カナダのCommunications Officer
高等教育, 1,001-5,000の従業員数
ツール使用期間: 1年以上
10K coffees
製品を使ってみた感想: We've really enjoyed it! One thing we've really been liking recently is the events that have been hosted by 10k Coffees and are available to all members. Also, the staff are really kind and responsive.
良いポイント:
This software is a great way for people to connect with each other. I like the office hours option and it's been great during COVID for our constituents to connect with one another with relative ease.
改善してほしい点:
One thing we've struggled with is the categories that people can choose a role (that we set - graduate, 1 or second year student, seasoned alumni, etc.) but we can't necessarily filter by what they're looking for. This means that sometimes our communications are limited to where they are in their career, rather than what they're looking for. Because we're a College, we have many people in our community who may come back mid-life for a career change, and it'd be nice to be able to use this data for a bit more than just what role they've used. We've tried to troubleshoot this with our 10k coffees rep, and it seems there's little we can do.
Ten Thousand Coffeesからの返信
昨年
Thanks for your review, Carly! We're so glad you love the platform ad have been taking advantage of our Office hour event function! This is definitely something our Product team is looking into, so we will update you as we make changes!
Kimberley D.
カナダのManager
認証済みLinkedInユーザー
教育管理, 1,001-5,000の従業員数
ツール使用期間: 2年以上
A Great Product
製品を使ってみた感想: I have used Ten Thousand Coffees to stay connected with colleagues, and to connect my students with alumni and other professionals. As a user, I love the introductions as I have now connected with people that I may not have had the opportunity to connect with otherwise. As an administrator I regularly received positive feedback from our students.
良いポイント:
Regular introductions with like-minded individuals The ability to control how often I received introductions
改善してほしい点:
Messaging can be challenging. Usually we take our conversations offline.
Ten Thousand Coffeesからの返信
昨年
Thanks for your review, Kimberley! We're so glad to hear that you are having such positive experiences as both an admin and user!