Acornの概要
Acorn is a leading learning management system that enables employee training, onboarding, compliance training, association learning, and more.
Features include compliance across all leading content formats from SCORM to xAPI, consumer grade user experience and interface, advanced learning analytics, administrator friendly design and ease of use, and cloud hosting (SaaS). With hundreds more features available and many integrations already in place, reach out to discuss your bespoke requirements.
Acornの対象ユーザー
Internal HR and L&D teams from government and enterprise focused on building capability and upskilling employees. For SMBs, Acorn works with HR teams needing an enterprise grade system at SMB prices.
動作環境
クラウド、SaaS、ウェブベース, Android(モバイル), iPhone(モバイル), iPad(モバイル)
提供会社
Acorn
所在地:Canberra (オーストラリア)
2013年設立
電話サポート
チャット
Acornの料金プラン
最安値プラン:
ベンダーからの情報提供なし
Acornには無料プランはありませんが、無料トライアルが提供されています。
提供会社
Acorn
所在地:Canberra (オーストラリア)
2013年設立
電話サポート
チャット
Acornの動画と画像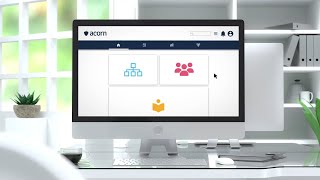 Acornの特徴
SCORM準拠
アクティビティ・ダッシュボード
アラート/通知
コンプライアンス追跡
コースの追跡
コース管理
ソーシャルラーニング
テスト/評価
ポータルサイト
モバイルラーニング
ラーニングパス/追跡
同時学習
成績表
組み込みのコース作成機能
証明書およびライセンス
進捗の追跡
集合研修
非同期型eラーニング
Adrian C.
オーストラリアのDirector
認証済みLinkedInユーザー
マーケティング、広告, 11-50の従業員数
ツール使用期間: 6~12か月
検討した類似製品:
Amazing tool and support!
製品を使ってみた感想: Amazing tool & service! It was difficult sifting through the seemingly dozens of LMS platforms out there - we must have done a demo with at least 6 or 7. Acorn impressed us with how easy-to-use it appeared, and we've not been disappointed in our decision. Their support is incredible, and helps being in the same timezone (lots of others were either US or UK office hours which wasn't very convenient for us).
良いポイント:
Onboarding was as painless as could be expected. Reporting is simple but comprehensive, and the local support has been amazing at answering any of our questions.
改善してほしい点:
No real negatives from my side except maybe a larger content library, but I know this is on the roadmap and being built currently. Plus integrations with content providers mean there's lots available.
Melinda V.
オーストラリアのLearning and Development Manager
非営利団体運営, 51-200の従業員数
ツール使用期間: 1~5か月
検討した類似製品:
Set up of new Acorn system
製品を使ってみた感想: We needed a system that could have multiple tenancies which we have achieved that function in different ways. This has allowed us to have our internal training for staff and contractors separate from our external training that is a revenue line for the business.
良いポイント:
The platform has been easy to set up with the support of the Pursuit Technology developer. The course set up structure is also easy to use.
改善してほしい点:
There is no option to have a course changed from self-enrolment to admin enrolment only. There is limited functionality to choose different selections in setting up cohorts to use fields not equal to. The set up of new users is clunky with having to upload the whole user dataset again as we don't have a HR system to draw the data from. The other issue is the inability to change the home page to feature the elements we want to have eg a blog.
Christina R.
アメリカのFreelancer
認証済みLinkedInユーザー
美術、工芸, 自営業
ツール使用期間: 1~5か月
How I feel about acorns
製品を使ってみた感想: I used the free trial but I will not pay for what I get for free from other banks.
良いポイント:
All financial resources at finger tips and ease of use.
改善してほしい点:
The cost mostly I can get the same service from my original bank with no cost.
Erika K.
オーストラリアのE-Learning Coordinator
高等教育, 11-50の従業員数
ツール使用期間: 6~12か月
Enjoying it so far.
良いポイント:
We have really enjoyed transitioning to Acorn as our LMS, and are finding that the software is particularly pleasing from a learner's perspective. We have had positive feedback from students and trainers when it comes to navigating course content. There are a host of useful features and functions including flexible enrolments, resources and activities, plus a great range of reports. I have been most impressed with the technical support received from [SENSITIVE CONTENT HIDDEN] and regular updates from [SENSITIVE CONTENT HIDDEN], which has made the experience much less stressful.
改善してほしい点:
Due to the size of our RTO and the number of courses we need to create, the system can run slowly at times - this is being improved gradually. We are looking forward to seeing a user profile feature become available soon.
Janette K.
オーストラリアのWorkforce Development Manager
人材, 201-500の従業員数
ツール使用期間: 2年以上
Highly recommended Learning Management System for all agencies big small and in between.
製品を使ってみた感想: We have been using this learning management system for 6 years now and will continue to do so. We could not have operated without it and the technical support is second to none.
良いポイント:
This learning management system has really provided us with a one stop shop for all learning and development requirements for our staff. The product is user friendly, visually pleasing, modern and upbeat in style. The integration of the learning management system was an overnight success with staff having the functionality to self register for multiple face to face courses and complete online learning. The great part about the learning management system is that you can print off attendance sheets for facilitators to reconcile records. The system also provides a range of reports that are 100% accurate because a staff member cannot register twice for the same program. We have also been able to design other online learning and development forms specific to staff's requirements and have recently added annual refresher modules for all staff so we are customizing the system to suit our needs as we go.
改善してほしい点:
We have only had a few glitches over the last six years but on each occasion the issue was rectified within a couple of hours.