Wellyxの概要
Wellyx is the world-leading Business Management Software for the Wellness and Fitness Industries. You can expand your business by making well-informed decisions. Membership Management, Point-of-Sale,
続きを読む
Access Control Systems, Marketing Automation, Live Streaming, and Online Classes are all available to businesses in the fitness industry, from gyms to health clubs to yoga studios. Available on the cloud, from any device & from anywhere.
表示を減らす
Wellyxの対象ユーザー
Gyms ,Fitness studios, Yoga studios, Acupuncture, Clinics, Coaching, Physical Therapy, Martial Art Studio, Health Club, Salon, Spa, Dance Studio, Massage Center, Pilates Studio, Barbershop.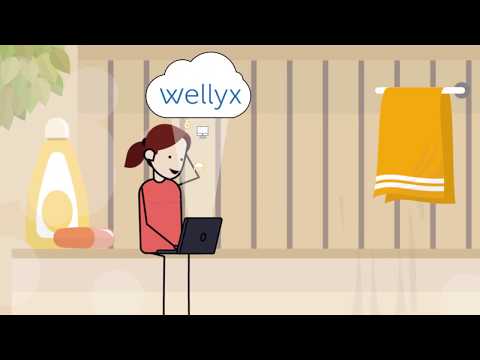 Wellyxの導入をお考えですか?人気ある競合製品と比較検討してみましょう。
健康、ウェルネス、フィットネス, 11-50の従業員数
ツール使用期間: 1年以上
No chance of getting better software
製品を使ってみた感想: I must say it is so far so good. It has a significant impact on the way I look at my business
right now. It is in the refined form to help me meet the vision I have set to achieve in the
long run. It has made my life easy and closer to my future.
良いポイント:
It provides a great user experience not only for businesses but also for customers. The experience of using it is more than utilizing a booking software.
改善してほしい点:
All the features of this software have provided numerous benefits to my business. But one thing I felt missing is that it doesn't give access to the recorded classes. I think there is a strong need to introduce this feature in this software.
エンタテインメント, 11-50の従業員数
ツール使用期間: 6~12か月
検討した類似製品:
Fantastic Software, definately added significant value to our business.
製品を使ってみた感想: Wellyx have increased our efficently and reduced our admin by around 25%.
良いポイント:
The features are very comprehensive and varied, from built in 2 way SMS and email to app notifications and prospect management. The greatest thing is the software is easy to setup and use, and the support is very good. I can call and speak to someone if needed at any time.
改善してほしい点:
I have looked at lots of softwares and have purchased several in the past, and i must say this is the best i have seen. There is not much i can say is negative about Wellyx. They are also adding more and more features which makes the software event better.
レクリエーション施設・サービス, 2-10の従業員数
ツール使用期間: 1~5か月
ソース:SoftwareAdvice
Missing Basic Geatures & Won't Refund
製品を使ってみた感想: STAY WELL CLEAR OF THIS COMPANY. I decided to purchase Wellyx as it seemed to tick a lot of boxes. But while setting it up, I soon realized that you can not create reoccurring bookings for Services, which we need for PT sessions. This is one of the most basic features of any Gym Management Software, and something I had been told in the demo could be done. I advised my support agent that without this feature, the software was no good for us, and asked for a refund. I was told a refund was not possible. I let the support agent know that under the Consumer Rights Act 2015 UK, I am entitled to a full refund if canceled within 14 days, which I had done. That email has been ignored. I sent another email the following day, explaining that it was illegal for Wellyx to state that a refund wasn't possible, and that I would begin legal action to retrieve my money, £612. That email has also not received a reply. I now have to begin legal action to get my money back. AVOID THIS COMPANY
良いポイント:
Ticked a few boxes, but missing a very basic feature
改善してほしい点:
You can book a service like a PT session, but you can set it as a reoccurring booking, so all trainers have to create every single booking individually.
健康、ウェルネス、フィットネス, 11-50の従業員数
ツール使用期間: 1年以上
検討した類似製品:
The CRM for health clubs!
製品を使ってみた感想: Pleasantly surprised. Had soo many bad experiences before I have just shocked how easy & seamless it was to transfer our data across and my members never even noticed.
良いポイント:
Extensive features, support and flexibility. I get a clear picture of my members and my revenue. I'm really starting to love the leads module and how it has reduced our admin work by over 50%.
改善してほしい点:
The software has so many new features every few months I don't really have any. In would like WhatsApp integration but that I am told is coming soon!
健康、ウェルネス、フィットネス, 11-50の従業員数
ツール使用期間: 6~12か月
検討した類似製品:
Great product, that does it all.
製品を使ってみた感想: A great product with a wide range of features that meet all our needs. Amazing customer support, any of our issues were resolved within hours.
良いポイント:
It wasn't just one feature it was the fact that this product had so many features, where before we using several products and paying several subscriptions we now only use Wellyx and it handles all our needs.
改善してほしい点:
Couldn't really find anything that I didn't like