eBASEの概要
eBASE provides education institutions, municipalities, and corporations with a robust, easy-to-use facility management software suite.
Empowering users to track complete Work Order life-cycles, simplify Facility Rentals, record Logs & Inspections and maximize Assets. We work closely with our clients to ensure our solutions constantly evolve to reflect the unique needs of our users.
eBASEの対象ユーザー
eBASE provides education institutions, municipalities, and corporations with a robust, yet easy-to-use facility management software suite.
---
企業情報
DMS Technologies
所在地:St. Catharines (カナダ)
1995年設立
企業情報
DMS Technologies
所在地:St. Catharines (カナダ)
1995年設立
eBASEの動画と画像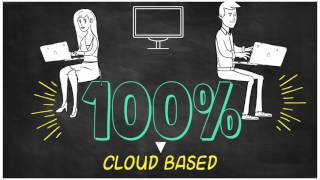 eBASEの機能・特徴
アイデア管理
アクセス制御・許可
アポイントメント管理
アラート/通知
インシデント管理
オンライン予約
オンライン登録
カレンダー管理
カンバンボード
ガントチャート、タイムラインビュー
グループ登録
コラボレーションツール
サプライヤー管理
サードパーティ統合
サービス履歴
スケジューリング
タスク管理
テンプレートのカスタマイズ
ドキュメント管理
ドラッグ・アンド・ドロップ
バーコード・チケットのスキャニング
バーコード処理、RFID
ファイル・ストレージ
ファイル共有
フォーム作成・デザイン
プロジェクト計画/スケジューリング
プロセス/ワークフロー自動化
ベンダー管理
メンテナンスのスケジューリング
メンテナンス管理
モバイル・アクセス
リソース管理
レポートテンプレート
レポート/分析
予算運用
予約管理
予防メンテナンス
事業予測
作業発注作成
作業発注管理
再注文管理
出席者追跡
原価追跡
固定資産管理
在庫最適化
在庫監査
在庫管理
在庫追跡
報告、プロジェクト追跡
契約・ライセンス管理
技術者管理
施設スケジューリング
施設資産管理
時間・支出追跡
検索/フィルター
機器管理
残工事原価の追跡
求人管理
決済処理
注文管理
派遣管理
減価償却管理
点検管理
現地登録
画像キャプチャ
発注管理
監査証跡
空間管理
自動入力
製品識別
評価管理
請求、インボイス
資産ライフサイクル管理
資産追跡
連絡先管理
遅延金計算
電子署名
顧客データベース
顧客ポータル
mark
カナダのfacility manager
ファシリティサービス, 201-500の従業員数
ツール使用期間: 2年以上
Well worth the investment
製品を使ってみた感想: We use them for daily site logs, health and safety inspections and equipment maintenance with the work order system.
良いポイント:
Ebase has been a great product to use and grow with our school Board, We have slowly added components on as required and increased our users from office staff to on site staff as well as custodial staff. Customer support has been exceptional with responses and questions and have been able to tailor to our needs. Very user friendly.
改善してほしい点:
The only con was getting our 500 staff trained on this program as we switched from a completely different type of program for our work order system. Ebase helped with multiple training sessions as needed and willing to set up virtual sessions to be able involve all parties.
Radu
カナダのHead of Facilitites
教育管理, 51-200の従業員数
ツール使用期間: 2年以上
検討した類似製品:
User perspective and feed back as a manager of the team which use the product
製品を使ってみた感想: Tracking manpower of custodians and maintenance team, daily functionality of the tasks scheduling. Its easy to use, easy to get around practically self explanatory.
良いポイント:
The e-base software is easy to use, specifically on a day to day basis, recurring WO functions works well to maintain facilities, asset management is really useful on creating a budget and asses equipment cycle function and replacement. Recently we integrated more and more the system for functions and events and is the only system we use to book rooms and schedule setups of events.
改善してほしい点:
Assigning a tag to the equipment and tracking inventory equipment, we think could be better linked to residual value of the assets value with accounting department.
Chantal
カナダのAdministrative Assistant
ファシリティサービス, 501-1,000の従業員数
ツール使用期間: 2年以上
Community Use of Schools
良いポイント:
Easy to use for myself and the public users for Community Use of Schools module.
改善してほしい点:
Specific reports are hard to locate. It would be great if there was an option to enter in the specific information required and generate a report.
Jason
カナダのProjects Officer
ファシリティサービス, 5,001-10,000の従業員数
ツール使用期間: 6~12か月
Work Orders/Logs
良いポイント:
To date I personally use the above listed modules and the Board plans on expanding. To date the software has been easy to use and customize to our specific needs. I would recommend the software for any size organization.
改善してほしい点:
No Complaints so far. We launched during COVID and were still successful
教育管理, 1,001-5,000の従業員数
ツール使用期間: 2年以上
Best Facilities Management Software
製品を使ってみた感想: I have had the opportunity to use other health and safety management software over my 25+ year career in the health and safety profession and eBase is by far the most customizable and user friendly software on the market. Changes to templates can be made easily in-house, without additional service fees or or long delays. Finally, the customer services team provides direct person-to-person assistance in a timely manner and have been a pleasure to work with. I highly recommend eBase.
良いポイント:
I use eBase for our health and safety management system. The system has various module including logs, workplace inspections, work orders, document library and a forms module to create customizable forms, such as, hazard/incident reporting and investigation reports. The best part about eBase is that the modules are customizable to suit our needs, and we can make changes to the template on the go, with no need to submit a ticket and wait months for changes. The software allows us to schedule logs, inspections, etc. automatically, and has feature to remind end user of overdue items. Similarly, we customized our incident reporting system to alert the supervisor in real-time when an incident report is submitted. Each module also has a reports components that allow us to create customized reports for tracking, reporting and trends analysis, as well as the option to export to Microsoft Excel. We were easily able to integrate our HRIS system through Active Directory into eBase for employee and supervisor demographics for hazard/incident reporting.
改善してほしい点:
As will all software, there are some features that do not work exactly how I want them to or I would like to have. That said, the eBase development team is very open to receive suggestions for continually improving the software, and some of the changes we have requested have been implemented.