Square Appointmentsの概要
Running a business is hard enough, especially if you're juggling multiple tools to do different things. Square Appointments is an integrated POS that comes with online scheduling and payment processing so that you can run your whole business from one place. It's a one-stop-shop solution that helps you save time and stay organized because it's customized for businesses who run on appointments. Square Appointments is now free for individuals, and really affordable for teams.
Square Appointmentsの対象ユーザー
Salons (beauty, hair, and nail), barber shops, spas (including med spas/estheticians), tattoo parlors, and other service professionals with POS, appointment booking, and staff management needs
---
企業情報
Square
所在地:San Francisco (アメリカ)
2009年設立
Square Appointments のサポート
企業情報
Square
所在地:San Francisco (アメリカ)
2009年設立
Square Appointments のサポート
Square Appointmentsの動画と画像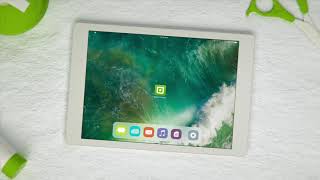 Square Appointmentsを類似製品と比較する
Square Appointmentsの機能・特徴
SOAPメモ
Webサイト統合
アクティビティ・ダッシュボード
アポイントメントのスケジューリング
アポイントメント管理
アラート/通知
オンライン予約
オンライン決済
オンライン登録
カスタマー・サポート
カレンダー同期
カレンダー管理
カレンダー/リマインダー・システム
ギフトカード管理
クラスのスケジューリング
クラス管理
サロン・スパ向け
サードパーティ統合
サービスカタログ
スケジューリング
スタッフ管理
ブランディングのカスタマイズ
マルチロケーション
マーケティングの自動化
メディカルスパ向け
メンバーシップ管理
メール・マーケティング
モバイルアプリ
モバイル・アクセス
リアルタイム・スケジューリング
リマインダー
レポート/分析
ロイヤリティプログラム
予約メモ
予約管理
医師管理
可用性管理
在庫管理
定期アポイントメント
従業員スケジューリング
従業員管理
患者記録管理
教職員管理
決済処理
治療計画
確認、リマインダー
経理統合
給与管理
自動スケジューリング
請求、インボイス
販売時点情報管理 (POS)
進捗メモ
電子医療記録・電子カルテ
電子決済
顧客データベース
顧客プロフィール
顧客履歴
顧客管理
Square Appointmentsの競合SaaS製品
Matt
アメリカのFreight Rate Analyst
認証済みLinkedInユーザー
運輸、トラック、鉄道, 自営業
ツール使用期間: 1~5か月
One of the easiest to set up app for appointments
良いポイント:
I loved how easy it was to set up. There were quite a few steps involved, but the app provided the steps needed and let me know if I was missing anything.
改善してほしい点:
I don't have many cons right now. So far it's met all of my needs.
Lucille
アメリカのEvent Director
イベント企画運営, 2-10の従業員数
ツール使用期間: 2年以上
検討した類似製品:
Easy All-In-One System
製品を使ってみた感想: I would highly recommend Square Appointments for a simple system that is elegant and user-friendly.
良いポイント:
Square Appointments is great because it alleviates one less account you need. It handles merchant processing, product inventory, client records, appointment deposits and more.
改善してほしい点:
I don't like the look/functionality of the embedded scheduling widget. It doesn't blend well with most websites and is very noticeably a square application. (Which I suppose is great/strong branding on their part)
認証済みレビュアー
カナダのfreelancer/self-employ
認証済みLinkedInユーザー
健康、ウェルネス、フィットネス, 自営業
ツール使用期間: 1年以上
Square is a good and easy to use software.
製品を使ってみた感想: Overall, it's good enough for me to continue use it. I recommended Square to one of my friends who starts her own retail business as well. If it's possible , I wish Square can lower down the credit cards payment process fee.
良いポイント:
I like it's easy to set up and not expensive to start with just personal (no timeworker) use. No monthly fee is my most like part . It comes with a good monthly report for your business.
改善してほしい点:
There's one thing I don't like is the 2.6% processing fee on credit cards payment . For a small business , it's too much for personal use.
Heather
アメリカのBarbershop owner
消費者サービス, 2-10の従業員数
ツール使用期間: 1年以上
検討した類似製品:
Square for barbershop
製品を使ってみた感想: I'm currently searching for another appointment system that has some of the features square is lacking, there's just many things Square should offer for the beauty industry that they don't and for such a big company they would be such a small changes I don't understand why they don't initiate them.
良いポイント:
Square is one of the first POS systems that I used so I'm very familiar with it. It integrates easily with many different applications and has a fair amount of necessary features.
改善してほしい点:
I pay a lot of money to use square for appointments square for payroll square for POS square for marketing etc. etc. I hate that every part of Square has a different app I wish I could all just be in one and I hate how they charge for every little thing, boy they make a ton of money off me and their customer service is horrible
法律サービス, 自営業
ツール使用期間: 1年以上
検討した類似製品:
Good but with limitations
製品を使ってみた感想: If had a local business I would not shift away from Square, but since my business serves customers globally I needed a better alternative.
良いポイント:
The best thing about Square Appointments that the free feature gives you most of the options, most important being to collect payments and deposit them straight into your bank account. No fuss. Easy to use and integrate.
改善してほしい点:
However, Square Appointments is best for people who serve local clientele and do not serve clientele based in another time zone. In my case, I have a business where I meet up online with people located in different time zones and across the globe. The biggest disadvantage is that Square Appointments does not show booking times in their local time zone. It uses my time zone everywhere, it makes it super confusing for people who are booking. Another con, is that it will collect payments only in your currency, it won't convert or collect payments in another currency. I am based in Australia, but my customers in Canada would want to pay in Canadian Dollars and not Australian dollars, thus is a bit of hinderance for me. The last thing is that if you wish to go paid then it is pretty expensive starting at $35 per month, per location. All this when other competitors are giving the same features for much less.