Cetarisの概要
Cetaris Fleet is a fleet maintenance software system used to streamline costs, save time, and improve operational efficiencies. Cetaris solutions provide maintenance teams with the tools to manage
続きを読む
their assets every day: warranty and core capture, preventive maintenance, labor and productivity, and inventory management tools. With a steady flow of data, Cetaris users can continuously measure and optimize their operations in real-time with comprehensive reports and KPIs.
表示を減らす
Cetarisの対象ユーザー
For organizations of all sizes. We provide fleet maintenance solutions for Transportation, Oil and Gas, Distribution, Grocery, Telecom/Power, Construction, Bus, Retail and Repair Shops, and more.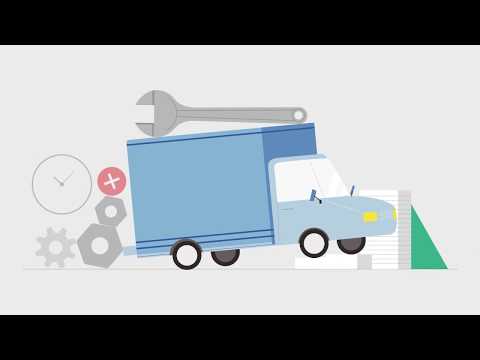 認証済みレビュアー
アメリカのCIO
認証済みLinkedInユーザー
翻訳、ローカライゼーション, 201-500の従業員数
ツール使用期間: 2年以上
Cetaris Fleet - Built from a Business Point of View
製品を使ってみた感想: Our primary business goals was to transition our shop structure of a "break/fix" to a "preventative maintenance" organization. As a result of the Cetaris implementation we realized a 51% reduction in road failures and a 15% reduction in maintenance costs within the first 18 months.
良いポイント:
At its core, Cetaris Fleet is a product that was built from a business point of view. The underlying capabilities of the software helped change the way we think about our business. Not only does the software provide features that help automate preventative maintenance, repairs, parts, and warranty. It did it in a way that recognized our ultimate success was reliant on user adoption and our ability to show measurable return on each investment.
改善してほしい点:
We moved the company from a non-computerized show to a shop that was fully automated. It would have been helpful to have more of an "get started" version of the product that provided us a set of guidelines to get started with.
Samantha
アメリカのDirector of Maintenance
運輸、トラック、鉄道, 501-1,000の従業員数
ツール使用期間: 6~12か月
Keller Trucking
良いポイント:
With the implementation of Cetaris, our shop is now nearly paperless. The techs are all on the FIX app and all of the inventory counts are going through COUNT. We have gained greater visibility on what is happening in the shop throughout the organization. We love how easy it is to move from one module to the next with hyperlinks on nearly everything.
改善してほしい点:
There are small things here and there that we find would be helpful to have. I wish the flow worked better between OPO and the accompanying work order. I do not like that I need change the status to closed on an OPO, click the hyperlink to the work order, then cancel out the OPO tab, to be able to close the work order. I wish there was a button to "close work order" in the OPO once it was closed similar to the button in a warranty claim. This would save time.
運輸、トラック、鉄道, 501-1,000の従業員数
ツール使用期間: 2年以上
検討した類似製品:
50/50
製品を使ってみた感想: It's basically a big accounting software. Which, if that's what you're looking for - great. But not very user friendly with how our business operates.
良いポイント:
Work order process is quick and easy. Equipment and parts profiles provide a lot of information and are easy to navigate.
改善してほしい点:
Too technical from a user standpoint for many of our employees. Some pretty simple tasks require an insane amount of tedious clicking and required fields that might not be important to us. No ease of customization from a user standpoint. Way too many things require you to go through support or may not even be offered unless you pay more money. Some of these tasks are very obvious things that I feel should have been included from the get-go. Tough getting the proper training when Covid hit and we have 4 different terminals. A lot more that I can't think of right now.
Steve
アメリカのMaintenance System Administrator
運輸、トラック、鉄道, 5,001-10,000の従業員数
ツール使用期間: 2年以上
ソース:SoftwareAdvice
検討した類似製品:
Long time user
製品を使ってみた感想: Overall the experience has been excellent. Customer service is quick and responsive and goes beyond the call of duty when needed. The data from the system helps us track maintenance costs and equipment performance.
良いポイント:
Software is very detailed and gathers data down to the component level of the repair. Data is easy to retrieve and use by management and shop level personnel.
改善してほしい点:
Some screens are a little busy but that is to be expected for the level of detail that is collected
James
アメリカのMaintenance Systems Manager
運輸、トラック、鉄道, 1,001-5,000の従業員数
ツール使用期間: 2年以上
ソース:SoftwareAdvice
検討した類似製品:
Good Application
製品を使ってみた感想: Out of the box a user can expect many ways to keep up with the maintenance of their assets. If an end user does run into issues or has questions customer support is great. Feedback is typically quick.
良いポイント:
Good solid software out of the box. Dependable customer support to answer questions about current versions or future versions
改善してほしい点:
Cost to make changes/improvements to the system if an opportunity is identified.