Regiondoの概要
Regiondoは、レジャー業界向けのヨーロッパ大手の予約ソフトウェアです。42カ国8,000社以上のツアーおよびアクティビティ・プロバイダーが、ミュンヘンの本社が運営するこの予約ソフトウェアを使用して収益を上げています。 Regiondoでは、専門家がスムーズな予約プロセスと包括的なカスタマー・ケアを保証します。予約システムは、Webサイトに専門的にリンクすることで、それぞれのデザインに合わ
続きを読む
せて調整することができます。
表示を減らす
Regiondoの対象ユーザー
旅行業界の7,000社を超えるパートナーがすでにこのシステムを活用しています。遊園地、動物園、料理教室など、あらゆるニーズに対応できるソフトウェアを用意しています。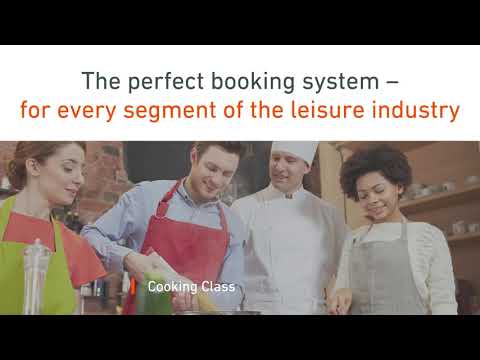 Regiondoの導入をお考えですか?人気ある競合製品と比較検討してみましょう。
ツール使用期間: 6~12か月
ソース:GetApp
Just perfect
製品を使ってみた感想: The service is perfect for our needs and we are very happy about the collaboration with Regiondo.
In fact we are "just" a small manufacturer for marmelade, mustard and BQQ-sauce, we wanted to show our (potential) customers, who we are, what we are doing and how we do it. So we were searching for a partner who provides us the best service and help us to promote our tour through our company.
We got some new customers who even did not know before that we do exist. They just found us by a search with Region, what they can do in the area we belong to.
We can highly recommend Regiondo.
良いポイント:
The service is great. Regionda helps even small companies to get known in a wide area.
改善してほしい点:
We have no cons about Regiondo.
Regiondoからの返信
7 年前
Thanks for the great review! We are always happy to hear that our customers are satisfied with our service.
美術館、博物館, 2-10の従業員数
ツール使用期間: 2年以上
Ecomuseo Argentario
良いポイント:
The software is easy to use and it's possibile to embed it in the web site of the organization.
改善してほしい点:
The Stripe report about the weekly takings is not clear and difficult to check. There's also a lack of some data for the Italian accounting regulations. The combo offer is not flexible: you can't choose which offer book first. You can't delete old ticket categories and the always appear when you add a new reservation.
Andrea
イタリアのWinery's Hospitality Manager
ワイン、スピリッツ, 11-50の従業員数
ツール使用期間: 6~12か月
It just need a couple new functionalities!
良いポイント:
It integrates very well with a lot of softwares (viator, getyourguide, ...), I liked the help of the customer support and liked also the graphic I have in the website.
改善してほしい点:
I need to be able to let the customer choose the language of the experience is buying, and at the moment that the customer book an experience in English on X day at Y hour, on X day at Y hour only the English option remains active. To have that i had to make 2 differnt experiences in regiondo, and i had to separe and create different pages on my website to be sure to let the people book the experience in the language they prefer. Would be nice to let us personalize more gift vouchers. Oh, and invoices are very hard to understand.
レジャー、旅行、観光, 2-10の従業員数
ツール使用期間: 1~5か月
検討した類似製品:
Could not get it to work in £ and packages broke every day
製品を使ってみた感想: Moving to Regiondo was a disaster for us. The booking system did not work and we lost loads of bookings and eventually turned it off and went back to our previous supplier.
良いポイント:
The booking system looked good and were were told it would support package deals e..g. two activities at a discount.
改善してほしい点:
The booking system could not do the most basic addition. If someone selected a £30 activity the total came out at £35.64. Regoindo spent weeks trying to make it work without success. Package deals were setup, but kept displaying that they were fully booked. We got it fixed then it broke again, day after day after day. Reports from Regiondo are in Excel in german format with a comma in place of a decimal point, so a UK version of Excel cannot make sense of it.
Regiondoからの返信
2 か月前
Hi Mark, We are very sorry to hear that you haven't had a positive experience with Regiondo. We appreciate that you took the time to share your experience and value your feedback. Our team is working hard on improving our system and have already fixed the issues with the currency differences you mentioned. Unfortunately, some use cases connected with integrations with third-party systems, such as Google Calendar require more time to be solved, as they often need to be fixed by our integration partners themselves or depend on the logic of the integration partner. If you do need any further assistance, please feel free to reach out to our customer service team directly. Best regards, Regiondo team
Paolo
イタリアのAmministratore
スポーツ, 2-10の従業員数
ツール使用期間: 2年以上
Indispensabile
良いポイント:
Sistema pensato per essere impiegato a veri livelli oltre la semplice prenotazione. Rappresenta un sistema di gestione delle informazioni interne , utilizzabile da molti collaboratori con differenti accessi e permessi, per informare i clienti sulle specifiche dell'attività in tempo reale. Uno strumento che soprattutto fornisce informazioni indispensabili per le analisi di digital marketing. La nostra strategia di acquisizione ruota intorno a questo strumento.
改善してほしい点:
Se utilizzato in maniera intensiva fa emergere bug di sistema che necessitano del tempo per essere risolti.