Housecall Proの概要
Call now to start your free 14 day trial: 866-405-0752.
Housecall Pro is a top-rated, all-in-one business solution that helps home service professionals work simpler and grow smarter. With easy-to-use digital tools for scheduling and dispatching jobs, managing payments, automating marketing efforts, and more, Housecall Pro helps Pros efficiently manage every aspect of their business all in one place.
Housecall Proの対象ユーザー
Housecall Pro saves valuable time for all home service professionals across plumbing, electrical, carpet cleaning, HVAC, housekeeping, handyman, window cleaning, locksmith, and many other industries.
動作環境
クラウド、SaaS、ウェブベース, Mac(デスクトップ), Windows(デスクトップ), Linux(デスクトップ), Android(モバイル), iPhone(モバイル), iPad(モバイル)
提供会社
Housecall Pro
所在地:San Diego (アメリカ)
2013年設立
電話サポート
チャット
提供会社
Housecall Pro
所在地:San Diego (アメリカ)
2013年設立
電話サポート
チャット
Housecall Proの動画と画像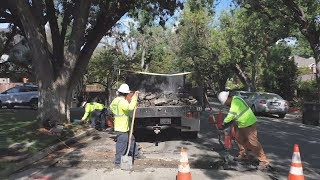 Housecall Proの特徴
CRM
GPS
QTO (数量計算)
QuickBooks統合
SMSメッセージング
アクティビティの追跡
アクティビティ・ダッシュボード
アラート/通知
インタラクション追跡
オンライン予約
オンライン時計
オンライン決済
オンライン請求
カスタマー管理
カレンダー同期
カレンダー管理
サードパーティ統合
サービス履歴
スケジューリング
セルフサービスポータル
タスク管理
チャット、メッセージング
テンプレートのカスタマイズ
ドキュメント管理
ブランディングのカスタマイズ
プロジェクト管理
マルチロケーション
メンテナンスのスケジューリング
メール管理
モバイルアプリ
モバイル・アクセス
モバイル・アラート
モバイル決済
モバイル署名キャプチャ
リアルタイムデータ
リアルタイム・スケジューリング
リアルタイム更新
リアルタイム通知
リマインダー
ルーティング
レポート/分析
ロケーション追跡
予算設定、予測
予約管理
予防メンテナンス
作業原価管理
作業発注作成
作業発注管理
入札管理
割り当て管理
可用性管理
商業・工業の電力請負業者向け
変更注文管理
契約・ライセンス管理
定期アポイントメント
害虫駆除業者向け
広報管理
従業員管理
技術者管理
時間・支出追跡
時間追跡
機器追跡
求人スケジューリング
求人管理
決済処理
派遣管理
現地料金回収
空調業者向け
経理統合
自動スケジューリング
見積もり
見積もり、概算
請求、インボイス
請求書のカスタマイズ
請求書作成
請求書履歴
請求書管理
車両管理
連絡先データベース
銀行勘定調整
鍵屋向け
電子決済
電子署名
顧客データベース
顧客ポータル
顧客履歴
顧客管理
Paul M.
アメリカのOwner
認証済みLinkedInユーザー
電気・電子機器製造, 2-10の従業員数
ツール使用期間: 2年以上
検討した類似製品:
Great Product!
製品を使ってみた感想: CRAZY! how I ever managed without it. My life as a business owner was forever simplified by this on decision. Great Job Guys! Really, I mean it.
良いポイント:
I appreciate the customer support team, always ready to improve. The pro vote feature is ingenious, I have seen several of my personal pro-votes come to fruition.
改善してほしい点:
The name. When interacting with clients the name "HouseCall pro" is limiting this amazing product to residential service calls, when in fact it is so much more. I had to modify a few internal processes, but I've managed 2 and 3 month projects from 1 invoice allowing Change Orders to bill out as segments. the name should be revised, considering something more wild. Service Titan had the right idea on the wrong product.
Andrew R.
アメリカのChief Operations Officer
情報技術、情報サービス, 11-50の従業員数
ツール使用期間: 2年以上
The Best For Less
製品を使ってみた感想: Outstanding product that has allowed our business to flourish as a top certified partner, providing a valuable scheduling key to our business model.
良いポイント:
Houscall Pro offers the power and packaging of a large CRM/FSM at a fraction of the price point. No crazy per user rates, no wild addon costs, just packages that are flat rate, affordable, and well within the budget of even the smallest home services business.
改善してほしい点:
Some features when released are generally half finished or in beta when they really need more time to cook, but they are desperate to try and satiate the cravings of their thousands of users
Housecall Proからの返信
5 日前
Hi Andrew, thank you so much for taking the time to leave us a kind review. We really appreciate your rating and value you greatly as a Housecall Pro. Pro Advocate Team
建設, 2-10の従業員数
ツール使用期間: 2年以上
ソース:SoftwareAdvice
Drastically falling apart for long term user!
製品を使ってみた感想: 6 years ago it was good and slowly it has become more of a pathetic program based on the value for your dollar as a small business owner. The customer support is the worst in any company that I have ever seen. The longer your with them the worse you will be treated. If you do not upgrade with the growing cost of the company. You will be left behind on there older model app. Small business owners do not need all the bells and whistles what they need is a strong customer support system. Customer support is through a text messaging system. As a SBO one must do several jobs functions and can not wait for a text response. This is the now some people need answers ASAP. If we treated our customers the way HCP treated us. We would not be in business. For a company like HCP they need to be looking at customer reports and not so much of there monetary value of how much they can make from the consumer. Since I left them and closed my account they are randomly charging me $10 a month. Now they can not figure out how to stop the charge because no direct line to communicate the issue. So now I have to call my bank and charge back for unauthorized charges. Currently moved over to Jobber a little behind HCP but half the price. HCP quote should be: "if you want the best we will make you pay for it! We will offer you crap options for customer service support!"
良いポイント:
Overall I use to like it 6 years ago and now it is crap.
改善してほしい点:
Customer support is by far the worst. Price point is horrible too.
Housecall Proからの返信
3 週間前
Hi Austin, thank you for leaving a review, your feedback is very valuable to us. We would love the opportunity to speak with you to learn more about your experience. If you're open to discussing further, please send us an email at the address provided. Thank you again - Justin Baugh
Jean H.
アメリカのOffice Manager
建設, 2-10の従業員数
ツール使用期間: 6~12か月
検討した類似製品:
Top Choice for Scheduling
製品を使ってみた感想: Housecall Pro was refreshing to use after searching through many softwares and going through many demos from others. The website is easy to use and doesnt overwhelm users with unnecessary features.
良いポイント:
The aesthetics of the online log in are great, it is not too overwhelming and easy to navigate. Our office admin team loves being able to log in from anywhere and not have to download a software to access it. We also love the ability to generate reports and export them.
改善してほしい点:
We would like to see a feature to track parts ordered and inventory.
Housecall Proからの返信
2 週間前
Hi Jean, thank you for leaving us a kind review. We really appreciate your rating and value you greatly as a Housecall Pro.
Janet R.
アメリカのDispatcher/CSR
消費者サービス, 11-50の従業員数
ツール使用期間: 1~5か月
検討した類似製品:
I Love HCP !!
製品を使ってみた感想: Everyone that I've spoken to so far has been wonderful. All of my onboarding specialist have been especially fantastic. I have been extremely pleased so far.
良いポイント:
I'm a new user but I love the dashboard where everything is very visible, scheduling is easy and Invoicing is a breeze... I LOVE IT !!
改善してほしい点:
Just being a new user and getting used to the system
Housecall Proからの返信
3 週間前
Hi Janet, thank you for leaving us a kind review. We really appreciate your rating and value you greatly as a Housecall Pro.