Jobberの概要
Jobber keeps your jobs on track and your customers informed. Schedule jobs more efficiently, optimize routes, and send quotes and invoices by text. Give your crew the job details they need, see where they are, and get notified when a job is done. Send automatic payment reminders and take payments instantly in-person, online within 24 hours, or automatically every month. With a mobile app, free training, and simple setup, Jobber helps you save time while delivering 5-star service.
Jobberの対象ユーザー
Jobber is perfect for established and growing home service businesses who need better organization, mobile access, and more efficient scheduling and billing processes.
動作環境
クラウド、SaaS、ウェブベース, Mac(デスクトップ), Windows(デスクトップ), Linux(デスクトップ), Android(モバイル), iPhone(モバイル), iPad(モバイル)
企業情報
Jobber Software
所在地:Edmonton (カナダ)
2010年設立
電話サポート
チャット対応有
企業情報
Jobber Software
所在地:Edmonton (カナダ)
2010年設立
電話サポート
チャット対応有
Jobberの動画と画像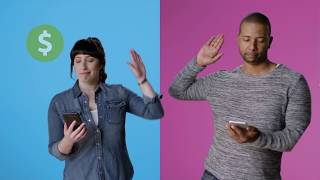 Jobberの機能・特徴
CRM
GPS
QuickBooks統合
SMSメッセージング
アクセス制御・許可
アクティビティの追跡
アクティビティ・ダッシュボード
アポイントメントのスケジューリング
アラート/通知
アンケートおよびフィードバック
インタラクション追跡
オンライン予約
オンライン時計
オンライン決済
カスタマー管理
カレンダー同期
カレンダー管理
コメントライブラリ
サードパーティ統合
サービス履歴
ジオロケーション
スケジューリング
ステータス追跡
セルフサービスポータル
タイムシート管理
タスク管理
テンプレート
テンプレートのカスタマイズ
テンプレート管理
データのインポート/エクスポート
ドキュメント・ストレージ
ドキュメント管理
ドラッグ・アンド・ドロップ
パフォーマンス測定基準
フィールドのカスタマイズ
ブランディングのカスタマイズ
プロジェクト管理
プロジェクト追跡
マルチロケーション
メッセージング
メンテナンス管理
メール管理
モバイルアプリ
モバイル・アクセス
モバイル・アラート
モバイル署名キャプチャ
リアルタイム・スケジューリング
リアルタイム・モニタリング
リアルタイム更新
リアルタイム通知
リマインダー
リード管理
ルーティング
ルート最適化
レポートと統計
レポートのカスタマイズ
レポートサマリー
レポート/分析
ロケーション追跡
ワークフロー管理
下請け業者管理
予算設定、予測
住宅
住宅点検
作業原価管理
作業発注作成
作業発注管理
価格設定・コスト計算
価格設定管理
入札管理
写真キャプチャ
割り当て管理
割引管理
労働力市場予測
原価データベース
原価見積もり
可用性管理
商業・工業の電力請負業者向け
在庫管理
地理的地図
変更注文管理
契約・ライセンス管理
契約者データベース
安全管理
定期アポイントメント
害虫活動追跡
害虫駆除業者向け
履歴報告
建設業界向け
従業員スケジューリング
従業員データベース
従業員管理
技術者管理
施設スケジューリング
時間と参加
時間・支出追跡
時間追跡
検索/フィルター
樹医向け
機器追跡
求人スケジューリング
求人管理
決済処理
派遣管理
清掃サービス向け
点検管理
現地料金回収
発注管理
確認、リマインダー
空調業者向け
経理
経理統合
給与管理
自動スケジューリング
自動見積もり
芝生管理用
見積もり
見積もり、概算
請求、インボイス
請求書管理
請負業者管理
車両管理
連絡先データベース
連絡先管理
配管業界向け
鍵屋向け
電子決済
電子署名
顧客データベース
顧客ポータル
Rufus
Owner-operator
認証済みLinkedInユーザー
建設, 2-10の従業員数
ツール使用期間: 6~12か月
Should have switched sooner!
動画プレイヤーで日本語字幕を表示できます
Andy
カナダのOwner
認証済みLinkedInユーザー
ファシリティサービス, 2-10の従業員数
ツール使用期間: 2年以上
Jobber is the BEST
製品を使ってみた感想: I first started using jobber almost 5 years ago when I decided to test out the free trial. Since that day, I have continued using the software and have grown my business over 400%. I think one of my favourite parts about jobber is the level of exceptional customer service; not only online but also in person. Additionally, my work flow for my business has improved a vast amount over the years. Invoicing: What used to take me hours, is now a simple 30 minute task. Quoting: What used to be done on a scrap piece of paper, is now done on my iPhone. Scheduling: What used to be done on excel, is now organized through the online calendar which can be accessed anywhere, anytime. Overall, I would recommend jobber to anyone running a service based business, and would be happy to answer any further questions.
良いポイント:
-The jobber platform is very easy to use and can be learned quickly. -Batch invoice creation is extremely helpful. -Jobber makes quoting, booking and scheduling jobs a breeze! -Having a client hub is a real crowd pleaser.
改善してほしい点:
Jobber is overall a 5/5 software system that has been the best thing for helping my business grow. Over the almost 5 years of using Jobber, the only thing I would like to remind people is that once you delete something, there is no way to get it back. I accidentally deleted an invoice once, and it was gone for good. This was my mistake, so as long as you're more cautious than I was that day, you'll be good.
Jobber Softwareからの返信
3 年前
Andy! Thanks so much for this thorough feedback. We're so proud to work with your team and are so glad to hear we've been able to help make improvements across your processes. Unfortunately we can't always recover deleted items, but sometimes we can, so always feel free to reach out to our Success Team in the event we can recover something just in case. Thanks again for taking the time to leave a review :)
環境サービス, 2-10の従業員数
ツール使用期間: 1~5か月
ソース:SoftwareAdvice
Good Software.....Greedy Management
良いポイント:
I love how easy it was to set everything up and get started with this software. The calendar is great as well as many other features.
改善してほしい点:
I HATE that I cannot charge our clients the credit card processing fee automatically. It is very time consuming to have to tell every single person to call or email the office if they want the 3% convenience fee added to their invoice and update their payment settings. This was supposed to make collecting money easy - not so time consuming and such a headache. I also HATE that management is so greedy that they would only allow pictures on line items in the most expensive plan offered. I was unaware that Jobber had a "bug" at the time I started using this and months later, half way through a quote, I suddenly discover I am no longer allowed to add pictures to line items without upgrading to the most expensive plan for an extra $100 a month. We only have 5 users and will never be interested in the additional features with the grow plan. It feels very wrong that Jobber would only give this option for $200 a month when numerous other softwares offer pictures for under $100 a month.
Jobber Softwareからの返信
10 か月前
Hi Marcus, thank you for taking the time to share your feedback. It's wonderful that you're finding Jobber easy to use in running your day-to-day operations, and that you're enjoying the scheduling features. We are always eager to learn about how we can improve, and we are very sorry to hear about your negative experience. Our team would love the opportunity to directly discuss your product feedback, and better understand how these features would positively impact your business. Our support team is available from 8am-5pm MT, M-F at your convenience by phone (1-888-721-1115) or email ([email protected]). We would be happy to address your concerns about your subscription and feature changes.
建設, 2-10の従業員数
ツール使用期間: 2年以上
検討した類似製品:
A CRM built for the needs of home services!
製品を使ってみた感想: Overall Jobber is very good. The customer support is friendly and knowledgeable but obviously lack any real input from customers to the devs.
For the most part, they have wrapped up almost everything, but there are a few rough edges that need to be addressed. That said, I have not found a better CRM for home services.
良いポイント:
Quotes are easy Collect a deposit Keep cards on file Ease of Scheduling Good mobile app
改善してほしい点:
Unable to give partial returns through Jobber Payments Need more environmental variables Better API More triggers in Zapier Native texting is lacking in so many ways. Maybe instead of trying to reinvent the wheel, you could partner with a texting/phone/review product like Emitrr.
Jobber Softwareからの返信
2 週間前
Hi Michael, thanks for your review! If there is anything we can do to improve your experience feel free to get in touch with our success team at 1-888-721-1115 Option 2, [email protected], or by live chat.
小売, 51-200の従業員数
ツール使用期間: 1~5か月
ソース:SoftwareAdvice
Repeatedly EXPLOITED our goodfaith
製品を使ってみた感想: Small, team - over stretched and unskilled.
良いポイント:
They were fast to get us onboarded, via calls and remote video conferencing
改善してほしい点:
They repeatedly contacted my staff/subcontractors of which we have 30+ that all possess sought after skillsets within our hearing and insulation industry in the UK about trial ending. HOWVER THE WORST PART ... They have emailed all of my subcontractors who work in some instances for my competition.... Asking them to invite a friend to jobber. This is a blatant circumvention of the service offered and a direct and immediate financial impact on my business.
Jobber Softwareからの返信
2 か月前
Hi Chris! We're sorry to hear about experience with Jobber lately. We are currently reviewing your situation and a member of our Support team will be reaching out to discuss this further with you.
デザイン, 2-10の従業員数
ツール使用期間: 1年以上
検討した類似製品:
Jobber fits most needs for service/field type scheduling work
製品を使ってみた感想: Great experience and would recommend it for most companies who utilize field/service type staff that requires trips to properties. Very easy to use for office staff and mostly easy to use for field staff.
良いポイント:
- Easy to deploy - Syncs with Quickbooks - Many views to view work with filtering options - Ability to limit worker's capabilities - Ability to allow customers to request work - Ability to send quotes/invoices (though we used QB for this) - Scheduling was a breeze
改善してほしい点:
- Phone app was not as intuitive as I liked from a UX/UI standpoint, but we overcame that hurdle - Recurring jobs can be difficult to delete and when you have many it can cause more harm than good. It is built more for one-off jobs currently in my opinion.
Jobber Softwareからの返信
2 か月前
Hi Troy! Thank you very much for taking the time to send us a review. We are very happy to hear that Jobber is meeting your business needs. We would also love to hear more about how we could improve Jobber's UX/UI, so please feel free to reach out to our Support team at 1-888-721-1115 opt 2, [email protected] or via our live chat.